Our history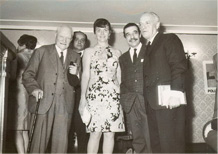 The Romanelli family has worked in hotellerie for over half a century. In 1964 Diana Serandrei, who had been born fifty years earlier in what is still today the nearby Hotel Saturnia, and her husband Alessandro Romanelli, a Venetian photographer, took over the Flora. At the time, this was a small, fifteen roomed pensione located right opposite their home but it would become a hotel and point of reference for travellers from all over the world. Indeed, by the time their youngest son, Ruggero, took over managing the family business, it had grown to become a famous hotel with forty three rooms. The Hotel Flora earned its fame and fortune by word of mouth, which served to build up its loyal clientele. Many lovers of Venice return year after year to the Hotel Flora knowing that they will still find the atmosphere that had captured them during their very first stay, the haven of peace and tranquillity and the charm that characterises this traditional, intimate and exclusive hotel. The Romanelli family and their staff have always reserved a personal treatment for each of their guests, who are made to feel welcome, pampered and perhaps less "foreign" at the Hotel Flora. It is no coincidence that all the articles published in travel magazines mention the hotel owners and their art of providing hospitality. As demand began to increase, the hotel received so many letters, faxes and phone calls (the Internet still did not exist) that it became increasingly difficult to find space and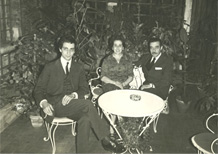 bookingshad to be made months in advance. In 1992 Gioele began to work with his father Ruggero and together they embarked on the inevitable process of modernisation. Internet access for the hotel guests, Wi-Fi, piped music, renovation and modifications to comply with the latest safety standards are just some of the most recent changes made. Finally in 2001, Gioele and Ruggero gave free rein to their imagination and creativity and opened a new hotel, the
Novecento Boutique Hotel
. While the building was still undergoing a lengthy restoration process, they sought out and collected the furnishings, the fabrics and objects that would characterise the nine-roomed hotel with its ethnic-chic feel. The hotel decor draws its inspiration from Fortuny style, and the powerful Oriental influence blends harmoniously with the furniture and furnishings of the early 1900s. Gioele and his wife Heiby run this new small boutique hotel in person and it has quickly become very successful. The comments left in the hotel visitors' book make it clear how the experience of staying at
Novecento
puts the finishing touch to a holiday in Venice. The desire for constant development and innovation prompted Gioele and Ruggero to organise a series of regular art exhibitions. Every month different artists from Venice and from further afield display their artworks inside the hotel.
Elia, Noah, Gioele and Ruggero Romanelli.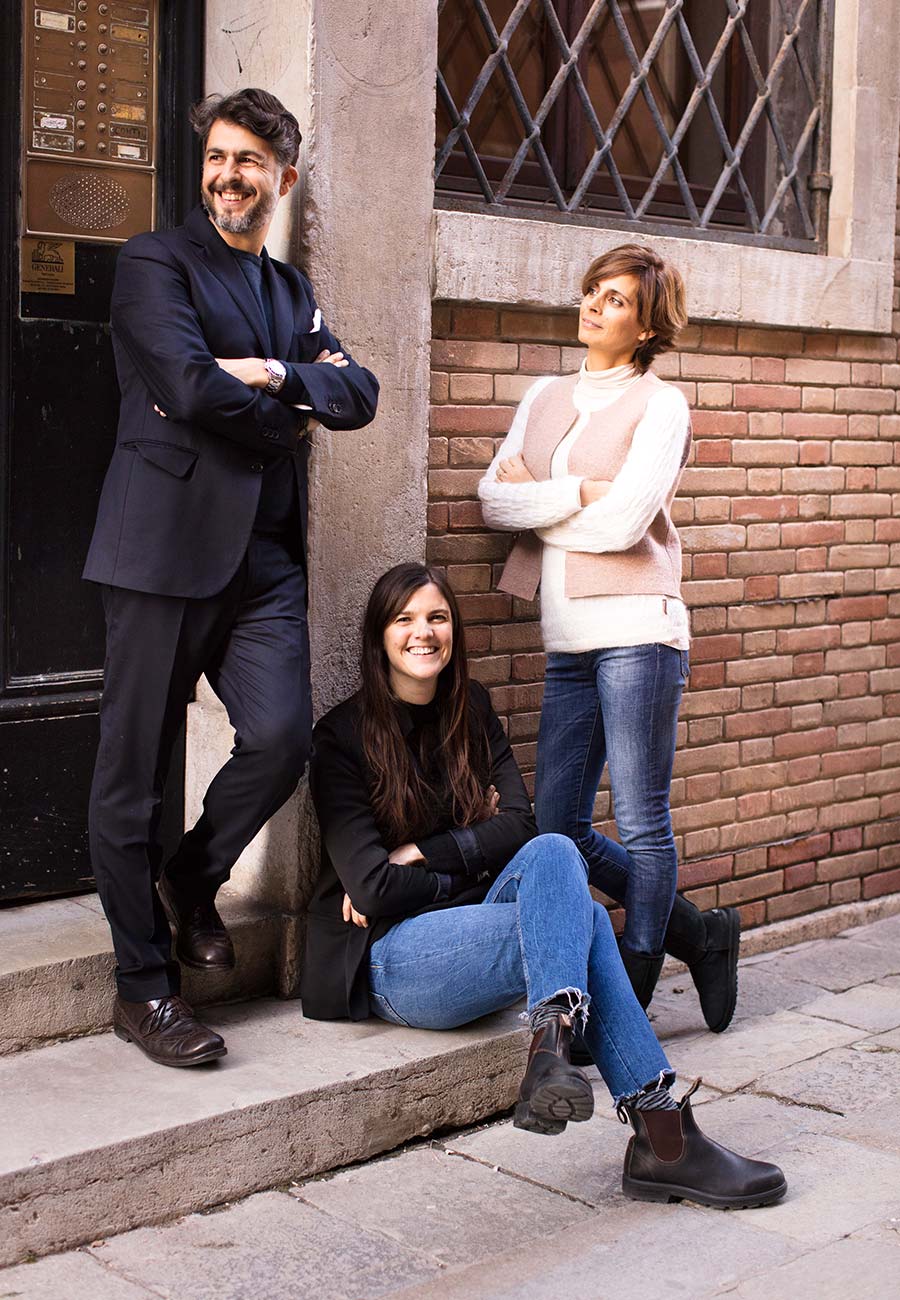 Gioele and Heiby Romanelli standing Zoe Argenton sitting down.
Most recently, the wish to give their guests a special welcome and provide them with impeccable service has led to the creation of
INSIDE VENICE
, an on-line guide to Venice produced by real Venetians. "This project allows us to be in touch with our guests even before they arrive at the hotel. In this way we can help them organise their trip in the best way possible. The
INSIDE VENICE
portal contains suggestions for alternative itineraries to discover the real Venice, which still exists but has become increasingly difficult to find. Our aim is to recommend the places that we think are the best in the city, those we would recommend to a friend coming to visit us in Venice".